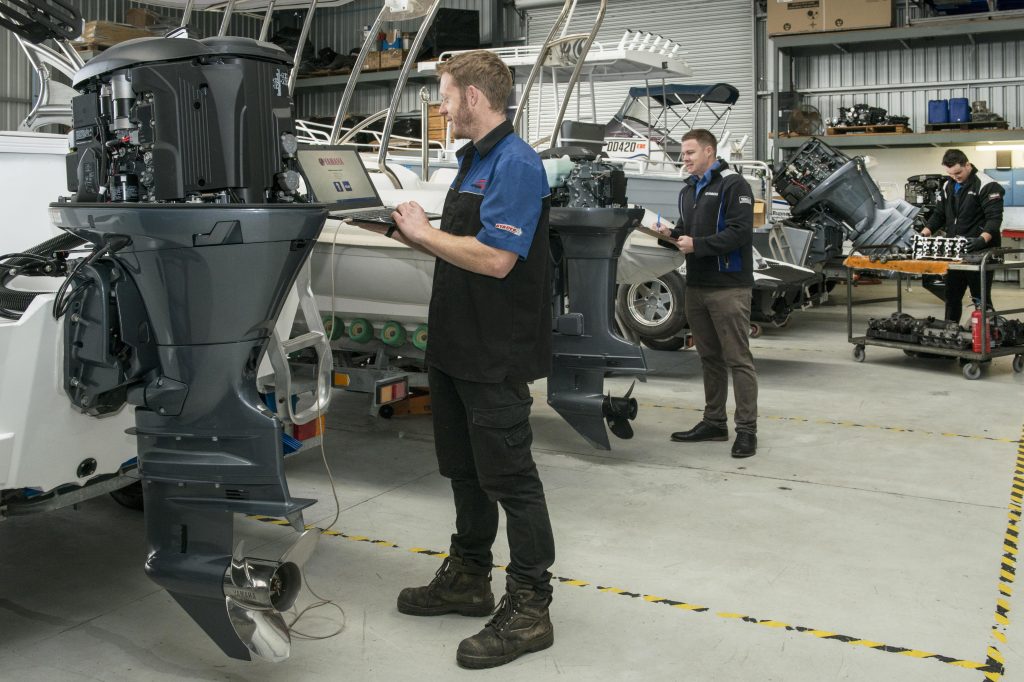 Mandurah Boat Shop understands commercial fleet operator requirements and have solutions to reduce vessel down time and keep your fleet operating at peak performance and reliability.
Ask us about:
Preventative Maintenance Service agreements
On demand onsite servicing.
Maintained – Operating leases
Repowering options for your fleet
Insurance repairs
Structured maintenance solutions to suit your operations and requirements.
Our team has the expertise to carry out preventative and corrective servicing on a large range of commercial boats with outboards, stern drives and some inboard motors.
We also have a network of parts suppliers for other makes.
Our capability allows for fly in fly out solutions and we can provide onsite servicing by prior
arrangement.